Me and some rocks.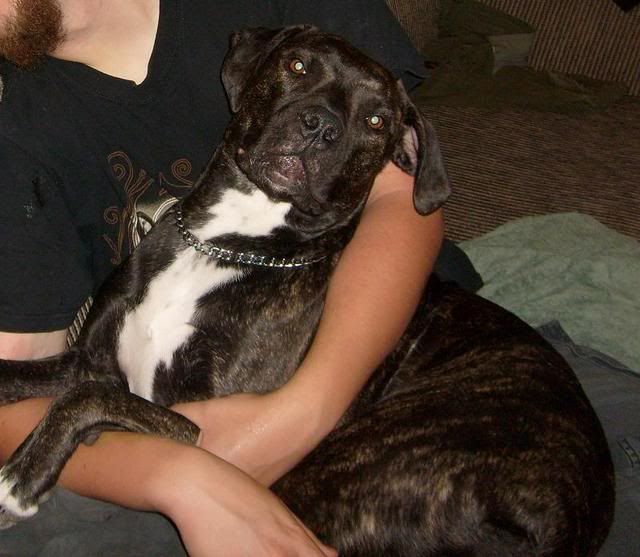 A beast! She's so lovable...



New haircut. Not so new to those of you who haven't seen me since December, but this is my first haircut since then.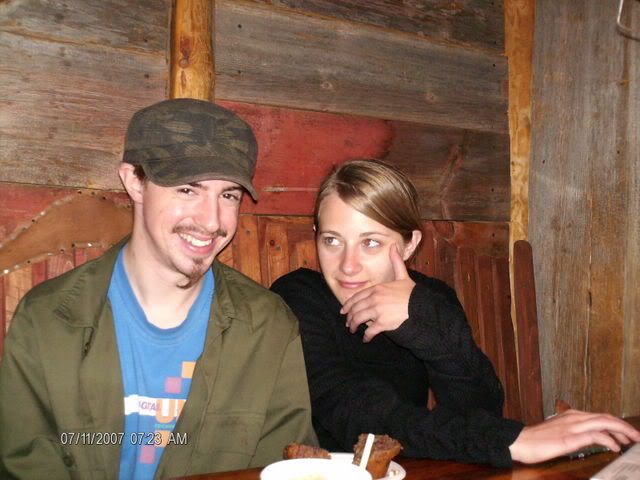 Me with boyfriend James.



Hiking with Iggy Igloo (Manitou's only drunk punk) and Richard (a really cool guy who doesn't like Jesus)



Darla and Adrian. Darla looks and sounds exactly like Shelby. She is an extremely sweet girl. Adrian is kind of a dolt and we wish she wasn't dating him.



Steve spinning fire in a cemetery. If you look closely you can see me sitting in the background.



Matt keeps bees and juggles. Also makes jam.



Me with Iggy Igloo. Yeah those are boobies. Sorry, Aaron...



Intense!



Dinah being adorable.



Dmitriy! The one in the Wu Tang shirt.
(The other fools are James, me, Steve's psycho date, Steve, and emo Thomas)
Famous Dmitriy quotes (to be read in a thick Russian accent):
"Are you kids on ecstasy or something??"
"It's like a vending machine - except it sucks your dick!"



Me with Nils from Sleepytime Gorilla Museum. Nope, not on drugs. Just very happy.



Proof that I didn't start the night out looking that scary...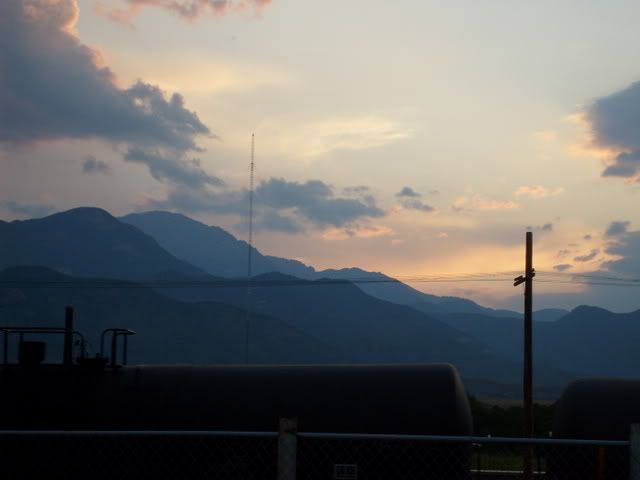 Some mountains...